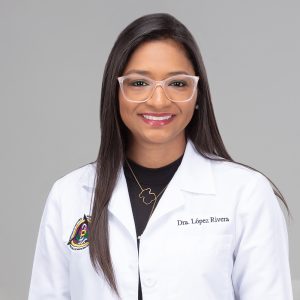 Dr. Celiany López Rivera was born and raised in Puerto Rico. Graduating Magna Cum Laude, she obtained her Bachelor of Biology from the University of Puerto Rico, Rio Piedras Campus, her Doctor in Dental Surgery degree from Universidad Central del Este in Dominican Republic and her Doctor of Dental Medicine from the University of Puerto Rico, Medical Sciences Campus.
Consistent with her passion for helping children, she strives to provide the best possible dental experiences. She has a genuine enthusiasm for encouraging and teaching children the importance of oral health, prevention, and maintaining a healthy smile. With her passion, comes patience and enjoyment when helping children address and cope with dental anxieties, especially those of patients with special needs. Dr. Lopez feels a great sense of fulfillment when she is able to help an apprehensive child feel comfortable in our office. With this, Dr. Lopez is not only bilingual, but fluent in Disney Princess, Superheroes, Jojo Siwa, and just about everything in between!
Dr. Lopez Rivera loves cooking, spending time with her husband José, their rescue cat Nala, and family/friends. Dr. Lopez's goal is to welcome your child into a kind, fun, and happy environment while providing the best dental care!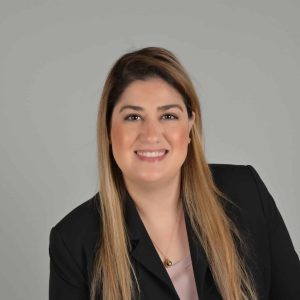 Dr. Khalaj earned her Doctor of Dental Medicine from Nova Southeastern University College of Dental Medicine. After completing a general practice residency in NYC and a pediatric fellowship in Ohio, she and her husband decided to move back to Florida to be closer to family. After working for a short while she went off to complete her pediatric dental specialty in Brooklyn, New York.
Dr. Khalaj's goal as a pediatric dentist is to provide a fun, positive environment with individualized care for patients in need. She has a passion for helping others and believes it is most important to educate patients and parents about preventive care in order to maintain a healthy smile that will last a lifetime.
When not working in the dental office she enjoys cooking, traveling, and spending time with her husband and their Maltipoo, Dog-ter Aston.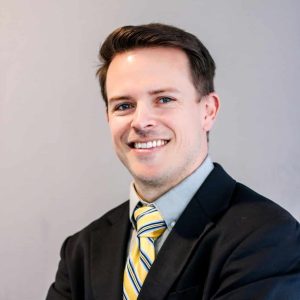 Dr. St. Charles was born and raised locally here in Tampa Bay. He is an active alumnus of Tampa Jesuit High School and a graduate from the University of Central Florida with a degree in biology.  He earned his Doctor of Dental Surgery degree from Creighton University located in Omaha, Nebraska. Dr. St. Charles recognizes the importance of continuing dental education as an integral part of his ongoing professional development; therefore, he regularly attends seminars and courses that benefit the way he is able to treat his patients. He is also an active member of the Tampa Bay community, and regularly participates in philanthropic and volunteer efforts around the region.